FitGolf® Performance Centers of San Diego Staff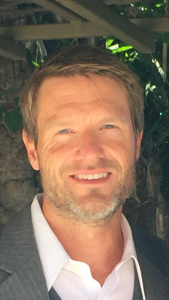 Jeremy Klinkhamer, PT, GPS, & Titleist Performance Institute Level Certified Medical Professional, is the Program Director for FitGolf Performance Centers® of San Diego.
Jeremy is one of the country's premiere Golf Fitness Experts. He holds a Master's Degree in Physical Therapy from the University of Indianapolis and a Bachelor's Degree in Exercise Science from Indiana University. He is a Level 2 Certified Medical Professional by the Titleist Performance Institute and has spent the last seven years working with hundreds of golfers in San Diego County.
Jeremy has dedicated his career to helping golfers of all ages and abilities perform golf at a higher and safer level, based on the body principles FitGolf Performance Centers® gained by spending over ten years on the PGA Tour. He has trained extensively with the founder of FitGolf Performance Centers®, Paul Callaway, PhD, PT, and the first Physical Therapist on the PGA Tour.
"With my knowledge of the human body and my love for the game of golf, I've been able to help golfers of all levels reach new heights of performance. I'm fortunate to utilize my skills as a physical therapist and apply them to such a great sport. More golfers are not realizing that golf actually is a sport and we must train appropriately for it. There are many physical demands put on the body with the golf swing, and exercise may not be the only answer to these demands.
Too many golfers are training inappropriately and may stop because they aren't seeing the benefits. I'm seeing the biggest benefits when I can utilize my manual therapy techniques in addition to the correct golf-specific exercises. This is the key to all the successes I've seen in the golfers that commit to our program.
What we know is that all PGA Tour golfers look like they are swinging the club differently, but they all move their body through the golf ball a certain way and in a certain sequence. We teach the body to move the correct way, as the professionals do, which eliminates your common swing flaws and adds distance and consistency to your game."
Jeremy Klinkhamer, PT, GPS, CGFI-MP2
Golf Performance Specialist & Program Director